Who are we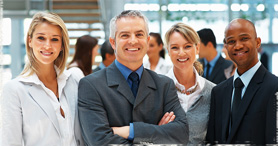 Both Silkgear Accounting Group & Joseph Tam & Co believe that you are entitled to quality and personalised service that is tailored to your specific needs. And everyone's need is different.
Our goal is to ensure that all of our clients receive the quality service and personal attention they deserve at a time that suits them most
Our services have been in operation since 1989 and have been built up into a full range of public accountancy practice that assists all of clients to meet their business objectives and personal targets.
The principal of the firm had been a sole practitioner and a partner of a large accountancy firm in Hong Kong for over fifteen years. He has about twenty-five years of experience in public practice across Australia, Hong Kong, Singapore and the PRC. He holds a master degree in business administration from Brunel University and is registered as a Chartered Accountant and Certified Accountant in the UK, Certified Public Accountant in Hong Kong as well as a Certified Practicing Accountant in Australia. Apart from being a registered tax agent, he is also a registered migration agent.
Why Choose Us
'Yes, We Can' Attiude

Professional and Friendly Staff

Affortable Price